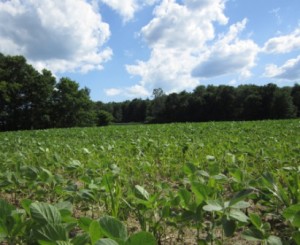 This Canada Day, we are grateful for many things: the wonderful country we live in, our Brewery Farm this summer, but special mention needs to go to our home of Norfolk, and our neighbouring Farmers.
When it came to coming up the Ontario's Garden slogan it was almost serendipity according to Saj Jamal, the man who's been credited with putting the two words together in a simple but perfect harmony to describe our home, Norfolk County.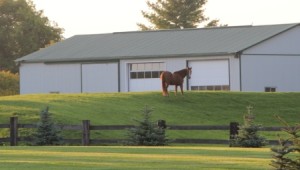 "Ontario's Garden" grew out of a wholesale food strategy to give kudos to the farmers and food producers that fills Ontario dinner tables with tasty abundance.
Norfolk County is a special place. We Norfolkians know that we live in one of Canada's most fertile places to grow a huge variety of foods, but outside our rural region the words Norfolk County are usually responded with blanks stares. We are proud to live and brew beer in the place that we have called home for decade, the discovery that awaits our city friends is marvelous.
Ramblin' Road beers are just a small bushel of the overall harvest that Norfolk County has to offer.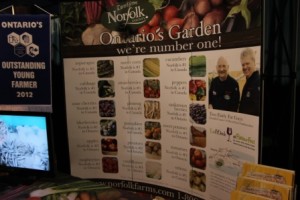 Did you know that Norfolk County is Ontario's leading grower of apples, asparagus, cabbage, cucumbers, green onions, peanuts, pumpkins, squash, strawberries, corn, and sweet potato? We're not kidding, Statistics Canada verified this. Oh, and did we mention Norfolk County is Canada's largest pumpkin patch.
The diversity of food that Norfolk County can grow, cook, and brew is pretty darn amazing. The diversity is what makes Norfolk County Ontario's Garden. Remember the backyards that grandma, or nona, or a-ma, used to cover every square inch with tomatoes, beans, cucumbers, and so on? Well, Norfolk is just like that, but 1607 km2.
As Norfolk's self-proclaimed "ambeersadors", we pay homage to the diversity of our foodshed by brewing many different beers and growing a variety of hops.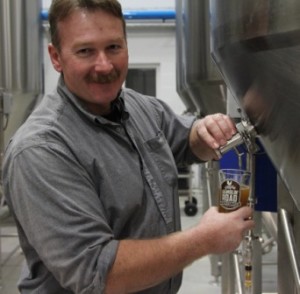 Cheers to Norfolk this Canada Day!
John Picard