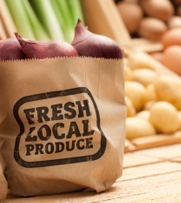 Here at the Brewery Farm, we pride ourselves of being part of the local Norfolk Farming Community. If you are a local reading this, you will know why our community is so wonderful, and how incredible the variety of our local products is. On the other hand, some of you might not be quite familiar with the harvest and products that you put on your table that actually came from Norfolk County.
Let us start by telling you that Norfolk has been named Ontario's Garden. We are the number one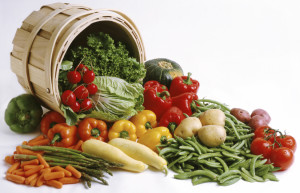 producers of asparagus, cabbage, sour cherries, blueberries, sweet corn, strawberries, ginseng, pumpkins, cucumbers, peppers, and sweet potatoes, not to mention the tremendous variety of other products the County places in second and third place for such as tomatoes, onions, cauliflower, raspberries and apples. With such variety, eating local products should come naturally to everyone. Here are 10 reasons why eating local produce and products is indeed better:
Tastes better: local products are guaranteed to be the freshest, most nutrient filled.
Better for the environment: local products create less pollution and conserve energy as they do not have to be transported over large distances and time.
Better for your wallet: shorter transportation means fewer expenses that you have to pitch in for when buying local.
Appreciate farmers: by buying locally you support your farmers and producers as well as your local economy.
Reduce waste: local products can use less packaging, which would end up in landfills.
Build community: by buying locally, you build trust and you build your own community, by enjoying and supporting where your food and products have come from.
Keep the landscape lush: supporting local farmers means they have a reason to keep their lands busy, filled with delicious produce and you encourage them to produce better and more diversified products.
Create jobs: the more food gets produced locally, the more need there will be for jobs in your area, but even greater, the businesses required to support the additional jobs will strengthen your community
Be seasonal: let your taste buds run wild with seasonal products picked locally. Remember the taste of sun-ripened strawberries, new crop potatoes, the first pickings of local sweet corn. It gives you an extra reason to have versatile meals.
Trust what you eat: buying locally takes out the guessing game. Buying locally you know your food and products have been treated with love, respect and pride. You might even know who great your strawberries, and that they ripened under the rays of the sun, and not in the back of a truck.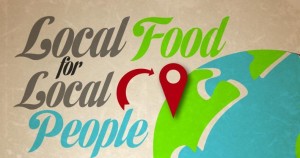 Let's raise our Ramblin' Road pints to all of the Norfolk farmers, and our proud supporters and customers. If you want to learn more about the Brewery Farm, or visit our very own Hop Garden, stop by the Brewery Farm. (Follow this link for directions)
John Picard