This has been an age old debate: does beer taste better when poured from draught, or is it better from the bottle. Each option has pros and cons, so let us shed some light on what might be the best option for you to enjoy your beer.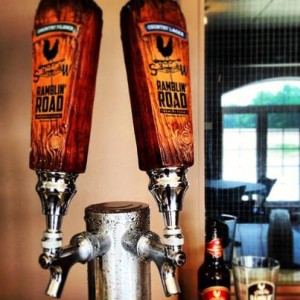 Draught
Whether you are enjoying your beer at a bar or from your home pouring system, the cost per ounce of beer is usually somewhat cheaper (less packaging, of course). Draught beer that is poured from properly maintained and cleaned lines also will have the freshest possible taste. The reason behind the fresh taste of draught beer has to do with the agitation during the pour. As bartenders pour your beer, the bar system adds CO2 to it. As the beer is agitated and sits in the glass for a few minutes, the aromas are liberated from the beer and you will be able to enjoy all the wonderful flavours. It is very important for the appropriate amount of CO2 to be added. Too much or too little might make a big taste difference. In most cases you will have to visit a restaurant or a bar to enjoy your favorite beer on draught. For real beer enthusiasts, investing in a home poring system is a dream that can become a reality. These systems are fairly priced, and over time they are a great return on your investment with the savings you will have on keg prices.
Bottle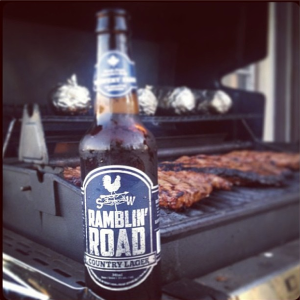 Bottled beer offer greater flexibility, you have the option of enjoying your beer at your local bar or at home. For those that have a home draught system, often you will be at the mercy of one or two varieties of beer, depending on your system. With bottles, you can have a choice between any of our four wonderful Ramblin' Road beers. A down fall of bottled beer is exposure to light. Brown bottles, like ours, are the best option for beer as they provide the best protection for beers from UV lights, which would spoil beer. Bottles also offer the carbonation intended by the brewery, as they don't depend on an external CO2 supply. You can achieve the same flavour exposure with bottles as with draught, as you may pour your bottle into a glass to allow it to breathe and release its flavours.
At the end of the day, both bottled and draught beers have very little difference. There might be a slight taste in difference because of the difference in science between the two types of packaging, but that does not make one better than the other. It comes down to which one YOU prefer and where you will be enjoying your favourite beer. As they say, the beauty of it lies in the eye of the beer holder.
If you would like to enjoy our Ramblin' Road beers on draught, visit any of our licensees. Over 25 locales offer our beers on draught and/or in bottles. To enjoy them at home, you can pick up 6 packs and kegs at the Brewery Farm. And if you are interested in finding out more on home brewing systems, visit The Beer Store Draught System page.
John Picard